While interning with them in 2018, I noticed that the Jewish Museum brand guidelines were completely outdated. I approached my Creative Director, Roy Rub, with a proposal to update the Museum's brand guidelines by the end of my internship.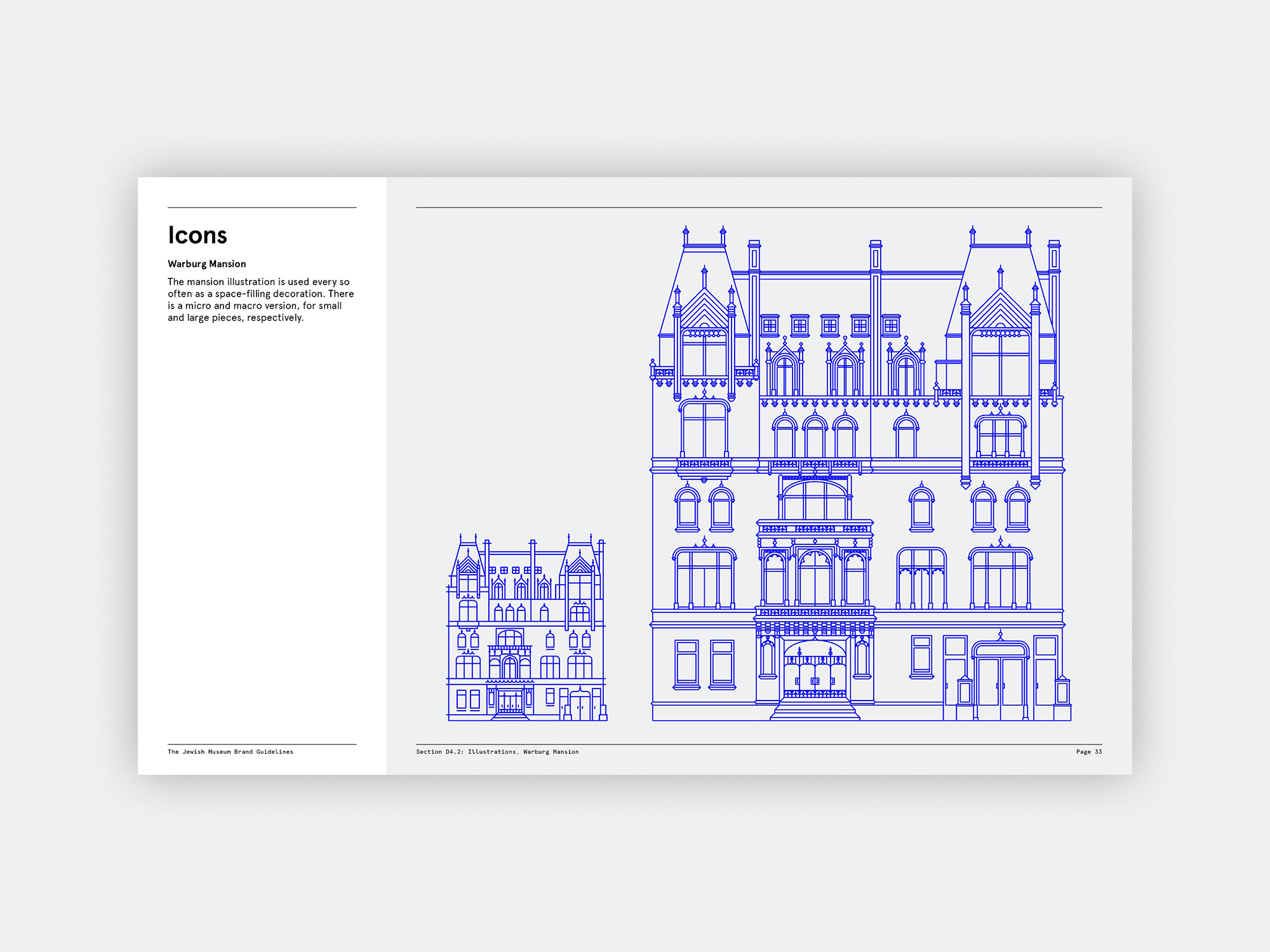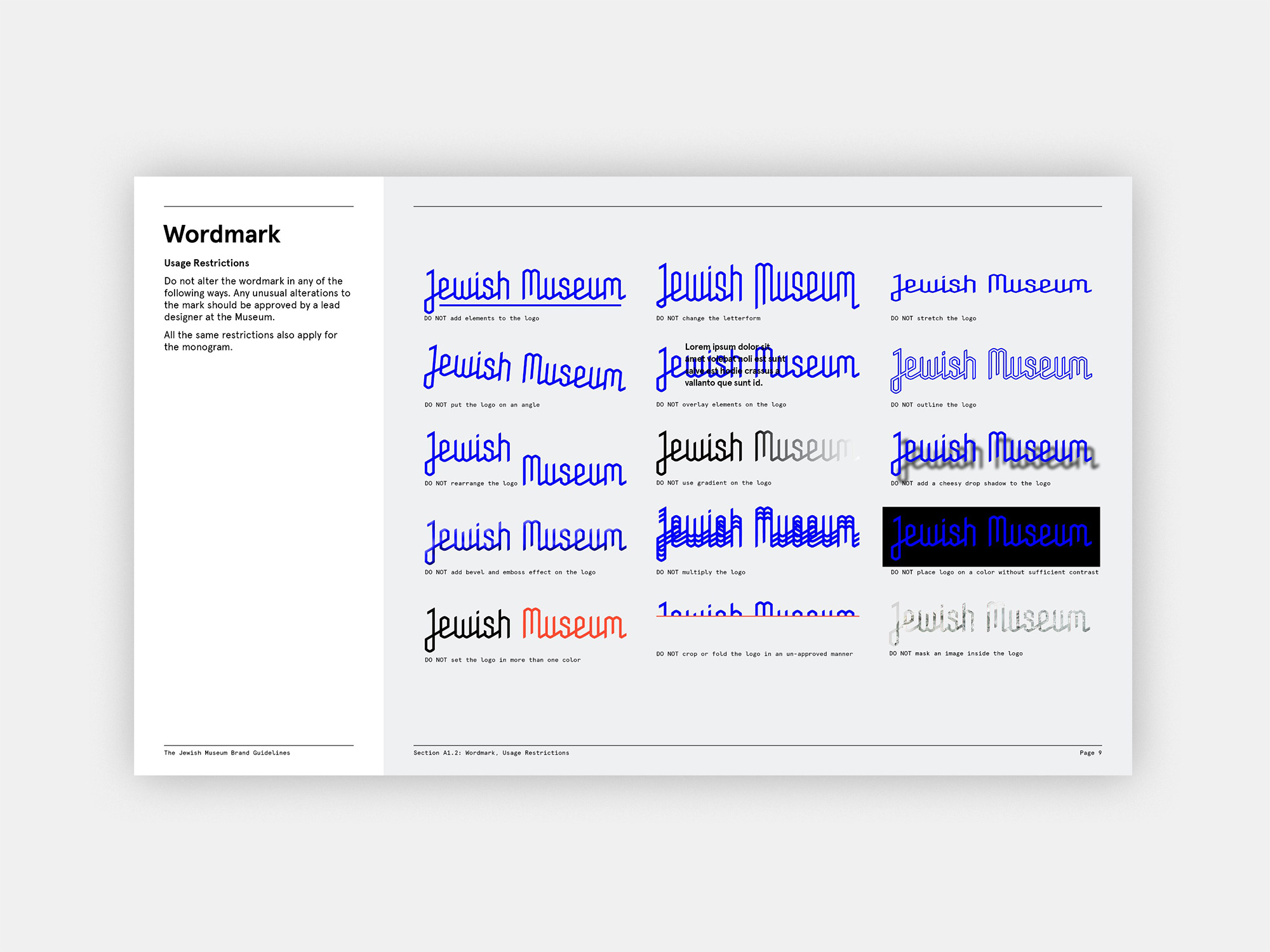 After Roy and I established the current brand practices, I collected samples of on-brand materials from the previous year and categorized them by department. Then, I wrote supplements for each category and arranged all of the information into a forty-page document which encompassed graphic treatments throughout every Museum department.
Selected work from the Jewish Museum and New York Botanical Garden.